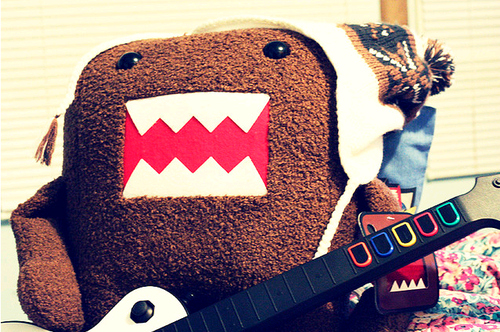 hello friend(s).. amacam cuti korang? to me, cuti ni paling bosan dalam hidup.. note : entri ni dibuat atas rasa bosan.. terima kasih
first of all, tahniah diucapkan to someone ni yg dh berjaya masuk volleyball mssm kt sarawak.. main elok-elok ye coz tahun dpn awak pulak nk pmr.. bermula jumaat minggu lepas, ameerah ada exam penilaian satu.. habis hari khamis.. exam? erm, bolehlah.. ameerah tak pandai pun.. so, xleh target banyak-banyak..
hari khamis tu pulak, ameerah tidur kt rumah kawan ameerah.. huhu.. memang best sebab bercakap je sampai pagi.. haha! then, hari jumaat tu ameerah ada ceramah dekat sekolah.. tapi malang gila nasib.. hari tu, ameerah sakit perut yg teramat sangat (abaikan bm yg berceramuk tuh XD)
masa ceramah tu, nasib baik ada sorang senior ni baik hati tolong bagitahu dekat cikgu yg ameerah sakit.. klau x, pengsan dah dekat situ.. then, cikgu suruh ameerah balik.. tapi ameerah xnak.. actually ameerah xnak tinggalkan sekolah lagi.. ameerah lagi suka dk di sekolah berbanding di rumah.. pastu, ameerah ditahan di bilik sakit.. habis tudung ameerah basah dengan peluh.. maklum ah, tahan sakit ni memang memenatkan.. :-)
then, malam tu ameerah naik bas ke kuala terengganu.. kak angkat ameerah kahwin.. ameerah x keseorangan.. ada student maktab yg pergi jugak.. bertolak pukul 8 malam, tapi ameerah kena tukar bas di alor setar.. tunggu punya tunggu, nak dekat pukul 11 baru boleh bergerak.. pagi esok tu ameerah sampai dalam pukul 7 pagi.. padahal yg naik bas lain tu semua sampai pukul 5 pagi lagi.. nasib betul.. dahlah driver garang mcm singa..
sampai tu, ameerah terus kalut bersiap utk majlis.. ala kadar jelah sbb bkn ameerah pengantin.. huhu.. then, lebih kurang pukul 2 setengah, ayah saudara ameerah sampai.. bersama kakak ameerah! happy sangat boleh jumpa dgn dia.. well, adik mana yang x sayang kakak kan? ameerah sempat cakap sekejap je.. pastu ameerah letih.. ameerah pergi berehat kejap.. keluar-keluar, kakak ameerah yg sorang lagi cakap dia dah balik.. erm, boleh jumpa sekejap pun jadi lah.. nak buat macam mana kan? :-(
malam tu, ameerah balik naik bas sendiri.. ameerah terpaksa balik perlis sbb hari isnin ameerah ada kem aka kelas tambahan.. pagi ni ameerah baru sampai di perlis.. mak ayah ameerah dah balik kelantan kelmarin.. so, memang tak ada orang kt rumah.. ameerah terpaksa mintak tolong mak angkat ameerah yg ambil kt stesen bas.. dan, hari ni sangatlah bosan sebab tak ada apa yg ameerah boleh buat.. sekian, terima kasih..